We finally have a real picture of Taylor Swift with her new beau Joe Alwyn!
Paparazzi, with what had to be a very long lens, snapped a photo of the couple chatting and sipping coffee on a balcony in Nashville.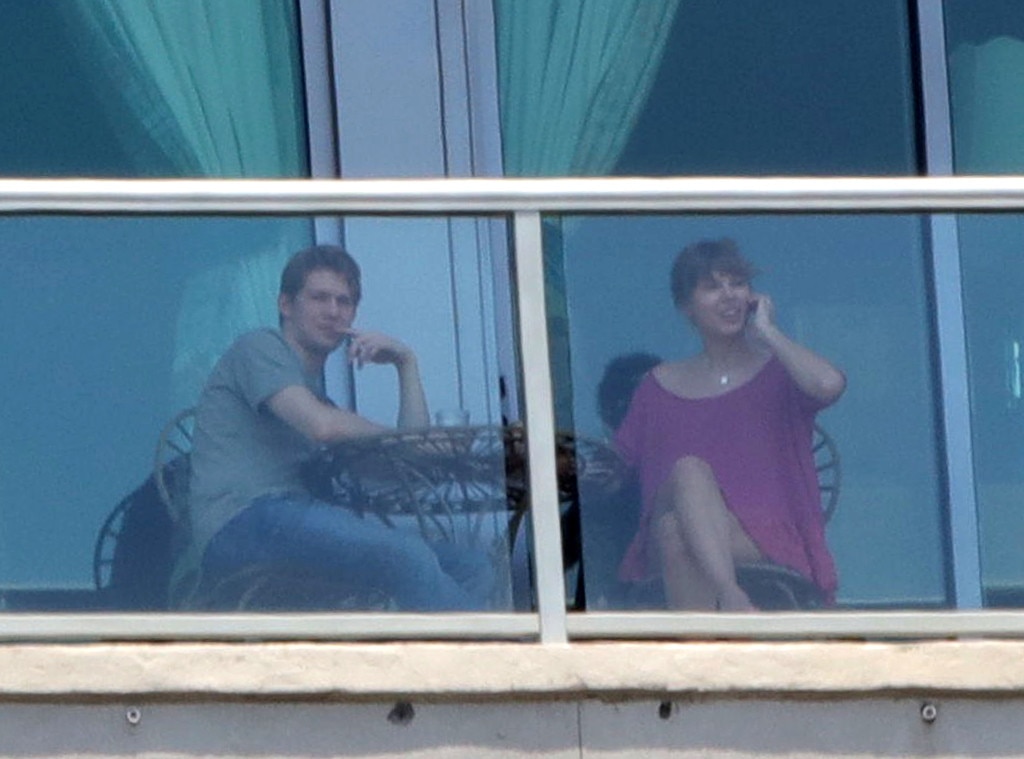 News of the coupling first broke last month, but up until now, the two have managed to keep themselves completely out of the public eye.
Last week paps snapped a very blurry shot of them getting on a private jet, but this is the first one where they are actually together.
ALSO – Taylor Swift has been house hunting in London as she looks to move closer to Joe.
The properties she viewed late last month, priced up to $21 million on an exclusive street in the west London district of Chelsea, would make her a neighbor of Pippa Middleton.
A source said: "Taylor and Joe are really serious and this is the latest sign that she has really fallen hard for him."